Human Resources Generalist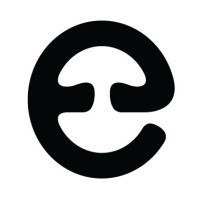 Ecovative
Locations:
Saratoga Springs, NY, USA
Compensation:
USD per year
About us:
We believe mycelium—the vegetative root body of mushrooms— is our forests' best-kept secret. With a naturally savory umami flavor and a wonderfully meaty texture, mycelium is a delicious answer to fulfilling our craving for simple ingredient plant-based alternatives while doing good for Spaceship Earth. Speaking of which, we put people and planet first with every decision we make, be it great or small.
At MyForest Foods, we grow and harvest mycelium in vertical farms, producing large structures that resemble whole cuts of meat in as little as 12 days. (And if you're familiar with typical meat alternatives, you know that a "whole cut" is something truly special!) We then slice these meaty "cuts" and season them to perfection in a traditional brine recipe. MyBacon® is our first of many mycelium-based meatless alternatives. It's as realistic as vegan bacon gets; people are blown away by how satisfying and similar it is to pork bacon.
Due to its DELICIOUS nature, MyBacon demand is sky-high! As a result, our business is growing rapidly. As we prepare to take our production to a national scale, many exciting career opportunities have unfolded, including that of a Human Resources Generalist.
About the role:
MyForest's HR Generalist provides comprehensive human resources support in a variety of functional areas. This role collaborates with the Chief People Officer to drive best practices yielding the highest levels of employee engagement in disciplines spanning payroll, benefits, employee relations, compliance, onboarding, and in all other areas related to people. Being in a scale-up phase, this role promises to be a fast-paced, exciting opportunity to accelerate your career as we accelerate our business and build a legendary culture.
About you:
You're a prioritizing, organizing, analyzing, relationship-building superstar! You possess excellent communication skills and the ability to be clear, concise and straightforward. You're often described as energetic, approachable and kind. You have a knack for communicating with all levels of management and company personnel. You're a professional in public. You're great at quick decision-making and problem-solving—you can act under pressure! As for confidentiality, you have excellent judgment. You take initiative and accomplish tasks efficiently.
As for knowledge, you know the ins and outs of HR. Things like employment laws (local, state, federal…) and don't forget wage/hour laws, too. You know a lot about payroll, benefits, and the importance of accurate documentation. You understand the complexities across the HR disciplines and thrive in a dynamic diverse environment.
Essential duties and responsibilities:
Day-to-day human resource support to managers and employees.
Organizational compliance (posters, handbook, employee communications, etc.).
Support employee relations, including performance management and employee development.
Communicate pulse of organization and recommendations to the CPO to drive a happy, developing, high-performance work environment.
Leave management.
Conduct workplace investigations as necessary.
Maintain and update employee-centric systems, records, and reports.
Benefits and payroll administration, including the processing of all related documentation.
Pull reports as necessary to support data analysis and audits.
Assist in the execution of compensation and performance programs.
Provide as-needed support of other core functional areas including talent acquisition, onboarding, employee engagement, and training and development.
Minimum qualifications/competencies (The must-haves)
Experience & Competencies:
Exceptional oral and written communication skills—essential for building strong relationships!
Professional demeanor with a positive attitude
Ability to maintain a high level of confidentiality
Experience in a variety of computer and software applications (Microsoft Suite, Google Suite, ADP HRIS) with the ability to adapt to new technologies
Ability to prioritize and create balance to address urgent needs with project planning to advance the business
Strong understanding of local, state and federal employment laws and procedures with the ability to adapt laws across a multi-state employee base
Strong understanding of wage and hour laws
Experience processing payroll, preferably with ADP Workforce Now
Demonstrated experience overseeing employee leave management
Must demonstrate a passion for the field of human resources and be energetic and positive, self-motivated, fast learner, accountable, considerate, patient, flexible, open to others' ideas and new technologies, and a committed team-player
Education:
Bachelor's degree in human resources, business administration or related field
Minimum of 7 years of generalist human resource experience
Demonstrated leadership experience in professional or volunteer capacity
Experience in high growth, high development focused organization with demonstrated experience working on HR teams focused on driving high-performance teams
Human Resource related certifications preferred (PHR, SPHR, SHRM-SCP, CCP)
Supervisory Responsibilities:  None
Reports to: Chief People Officer
Classification: Exempt