Food Process Engineer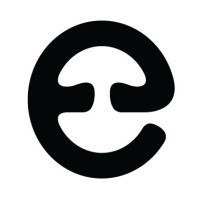 Ecovative
Locations:
Saratoga Springs, NY, USA
Compensation:
USD per year
About us:
We believe mycelium—the vegetative root body of mushrooms— is our forests' best-kept secret. With a naturally savory umami flavor and a wonderfully meaty texture, mycelium is a delicious answer to fulfilling our craving for simple ingredient plant-based alternatives while doing good for Spaceship Earth. Speaking of which, we put people and planet first, with every decision we make, be it great or small.
At MyForest Foods, we grow and harvest mycelium in vertical farms, producing large structures that resemble whole cuts of meat in as little as 12 days. (And if you're familiar with typical meat alternatives, you know that a "whole cut" is something truly special!) We then slice these meaty "cuts" and season them to perfection in a traditional brine recipe. MyBacon® is our first of many mycelium-based meatless alternatives. It's as realistic as vegan bacon gets; people are blown away by how satisfying and similar it is to pork bacon.
Due to its DELICIOUS nature, MyBacon demand is sky-high! As a result, our business is growing rapidly. As we prepare to take our production to a national scale, many exciting career opportunities have unfolded, including that of a Food Process Engineer.
About the role:
We're seeking an experienced Process Engineer to support the scale-up of a novel food processing line of a new 58,000-square-foot food processing facility in Saratoga Springs, NY! The Process Engineer will be responsible for a wide range of projects and activities—in lead and supportive roles alike—within our fast-paced, first-in-class food processing facility.
About you:
With a mind for engineering and a passion for food, you're ready to take on the unknown territory of a novel food process! You embrace the challenge of unfamiliar tasks and aren't phased by facing new problems. In fact, you love problem-solving and you learn quickly when doing so.
Experienced in a GMP/food manufacturing environment, you're the trouble-shooting master everyone turns to for technical issues or equipment questions. When it comes to safety in the workplace, you're a leader by example. You're also happy to pivot quickly when new priorities arise, as this role is dynamic. You love the constant change of pace; always eager to jump in wherever duty calls.
Essential Role Functions:
Support the continuous development of a novel food process, including evaluation and improvements in areas of moisture management, flavor and texture enhancement, packaging, and pasteurization unit operations
Support the final stages of design and construction of a new food processing facility, including contributions around equipment layout, process and personnel flow paths, raw materials handling, food product handling, sorting, conveyance, and storage
Supporting commissioning activities of a series of new process equipment including tunnel freezers, slicers, vacuum dehydrators, pasteurizers, and packaging skids
Support commissioning activities and maintain general operational awareness of facility infrastructure equipment such as boilers, chillers, HVAC, and BAS systems
Lead process equipment specification, acquisition, installation, commissioning, and qualification tasks for immediate and future needs of the new process and facility. Immediate scopes include raw material and food product conveyance, handling, automated QC solutions, and packaging
Create and maintain equipment and process documentation, records, and drawings, including (but not limited to): Process Flow Diagrams, Equipment Layout Diagrams, P&IDs, 1-line schematics, Piping Plan Drawings, Equipment Lists, Equipment Specifications / Data Sheets / Cut Sheets, Preventative Maintenance Plans
Serve as the primary point of contact for equipment operating procedures, training, and troubleshooting
Work with a variety of vendors and consultants, making and maintaining external relationships, to outsource service and equipment needs.
Support the facility operations team with equipment and systems improvements, tuning, and modifications as needed
Support the facility maintenance team with engineering and hands-on contributions to maintenance and improvements of infrastructure equipment and distribution systems
Assist in the creation and piloting of equipment and standard operating procedures to support operations
Assist in the development of equipment safety policies to facilitate proper and safe operations
Assist in the tasks and operations necessary to qualify a novel food product for commercial sale
Provide input and feedback to management on engineering needs for site operations
In support of the first-in-class nature of this facility, many roles and responsibilities may be shared throughout the team. Examples include: Maintaining a clean, aesthetically pleasing and functionally operational site via site organization, basic cleaning duties and more Cleaning operations as required to maintain site production Aid all site workspace improvements as assigned
Minimum qualifications/competencies (The must-haves)
Bachelor's degree in an Engineering discipline applicable or translational to Food Process Engineering
A minimum of five (5) years process engineering experience in a GMP manufacturing environment
Ability to review technical design drawings
Ability to read, understand and troubleshoot equipment via operations manuals, provided instruction and within group diagnostic assessments
Knowledge of mechanical principles and operational troubleshooting.
Familiar with industrial safety practices
Capable of leading or following within a team as needed to achieve goals
Preferred qualifications/competencies (The nice-to-haves)
General fabrication knowledge and machine shop practices
Experience with statistical process control and quantitative quality analysis
Experience scaling new technology and leveraging existing technologies for novel processes
Experience Good Manufacturing Practices and engineering for food manufacturing
Supervisory Responsibilities:  None
Reports to: Engineering Project Manager
FLSA Status: Exempt