Brand Ambassador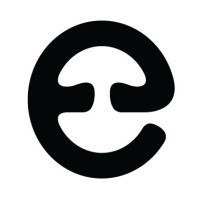 Ecovative
Locations:
Albany, NY, USA
Compensation:
USD per year
About us:
We believe mycelium—the vegetative root body of mushrooms— is our forests' best-kept secret. With a naturally savory umami flavor and a wonderfully meaty texture, mycelium is a delicious answer to fulfilling our craving for simple ingredient plant-based alternatives while doing good for Spaceship Earth. Speaking of which, we put people and the planet first, with every decision we make, be it great or small.
At MyForest Foods, we grow and harvest mycelium in vertical farms, producing large structures that resemble whole cuts of meat in as little as 12 days. (And if you're familiar with typical meat alternatives, you know that a "whole cut" is something truly special!) We then slice these meaty "cuts" and season them to perfection in a traditional brine recipe. MyBacon® is our first of many mycelium-based meatless alternatives. It's as realistic as vegan bacon gets; people are blown away by how satisfying and similar it is to pork bacon.
Due to its DELICIOUS nature, MyBacon demand is sky-high! As a result, our business is growing rapidly. As we prepare to take our production to a national scale, many exciting career opportunities have unfolded, including that of a Brand Ambassador.
Become a part of a growing team of motivated, energetic and talented professionals striving toward the common goal of expanding our business and revolutionizing the future of food!
About the role:
MyForest Foods is seeking enthusiastic individuals to represent our brand across in-person channels! In the Brand Ambassador role, you will be responsible for selling and sampling MyBacon at farmers' markets and events. Ambassadors will also transport products to retailers and host tasting opportunities at stores. This will be a collaborative role working with like-minded, passionate teammates, consumers, and customers!
This role will be part-time. Each week's schedule will vary depending on events. Hours will ebb and flow, with some weeks being quiet, and others offering up to 30 hours of work. Flexibility is needed to ensure MyForest Foods always shows up where and when the action is! When interacting with the public, all ambassadors are expected to wear branded apparel - which we provide!
About you:
You are an extremely responsible, enthusiastic conversationalist who can (literally) talk about the future of food all day long. You love human interaction and genuinely care about people and the planet. You understand the magnitude of change that can occur with shifts in our food systems, and you're excited to help others learn, too.  Open to new ideas, you are non-judgemental towards others and accepting of all types of eaters—our bacon may be plant-based, but it's intended for everyone to enjoy!
Whether behind our sampling table or behind the wheel of our company truck, you're conscientious, observant and level-headed; you get the job done and have fun doing it. As a natural problem solver, you can dive in where you're needed in a group, and self-direct without hesitation when you're solo. Representing the company, you proudly put your best foot forward, always keeping our brand's best interests in mind. When issues arise in the field, you're creative and resourceful in finding swift solutions.
Essential DUTIES AND RESPONSIBILITIES:
Sell and sample MyBacon at a variety of markets (retail, farmer, special events)
Deliver MyBacon to retailers within 200 miles of Albany utilizing a company vehicle
Execute positive interactions with consumers and customers utilizing an authentic customer-service mindset
Assist with merchandising at retail locations and at pop-up events
Take event photos, create social media posts, write event recaps to share with our internal team
Make bank deposits, work a wifi-enabled pos system (such as Square), and reconcile sales/inventory
Deploy key brand messaging to introduce & educate our target audience to MyForest Foods
Be the face and vibe for the company in the market– bring the brand to life while inspiring joy and excitement!
Communicate effectively and efficiently to the Consumer Events Manager and Marketing Team
Provide honest feedback on a regular basis about events, sampling, and consumer interactions—the good and the bad—in a timely manner
Minimum qualifications/competencies (The must-haves)
A valid driver's license and clean driving record
Ability to pass a criminal background check and drug screening
Ability to drive a van up to 200 miles round trip
Comfortability with cooking and/or selling products at farmer's markets, in-store demos and taste tests
Flexibility! Working hours will fluxuate, with the majority of hours on weekends at events and farmers' markets. Commitments may fall on holidays. Schedules are subject to change and you can roll with that!
Responsibility. This role requires a deep consideration for the safety of yourself and those around you.
Confidence around the media; you'll probably get your photo taken, and you're okay with that.
Preferred Qualifications and Competencies (The nice-to-haves)
Up-to-date ServSafe Certification (we will provide the course if you're not!)
Prior experience executing a brand's presence at small-scale, large-scale and multi-day events
Experience working in a fast-paced, ever-changing environment
Supervisory Responsibilities: None
Reports to: Events Manager
Classification: Non-exempt
Work Environment/Physical Demands:
The work environment characteristics and physical demands described are representative of those an employee encounters while performing the essential functions of this job.  Reasonable accommodations may be made to enable individuals with disabilities to perform the essential functions.
While performing the duties of this job, the employee is regularly required to sit, stand, walk and drive.  The employee frequently is required to squat, use hands and fingers, handle objects or controls, talk and hear, reach with hands and arms. Standing for long periods of time can be expected.
The employee must regularly lift and/or move up to 25 pounds and will occasionally lift up to 50 pounds.  This position will be regularly exposed to the public.