Environmental, Health, and Safety Specialist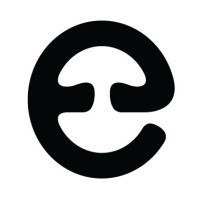 Ecovative
Locations:
Albany, NY, USA
Compensation:
USD per year
About us:
We believe mycelium—the vegetative root body of mushrooms— is our forests' best-kept secret. With a naturally savory umami flavor and a wonderfully meaty texture, mycelium is a delicious answer to fulfilling our craving for simple ingredient plant-based alternatives while doing good for Spaceship Earth. Speaking of which, we put people and planet first with every decision we make, be it great or small.
At MyForest Foods, we grow and harvest mycelium in vertical farms, producing large structures that resemble whole cuts of meat in as little as 12 days. (And if you're familiar with typical meat alternatives, you know that a "whole cut" is something truly special!) We then slice these meaty "cuts" and season them to perfection in a traditional brine recipe. MyBacon® is our first of many mycelium-based meatless alternatives. It's as realistic as vegan bacon gets; people are blown away by how satisfying and similar it is to pork bacon.
Due to its DELICIOUS nature, MyBacon demand is sky-high! As a result, our business is growing rapidly. As we prepare to take our production to a national scale, many exciting career opportunities have unfolded, including that of an Environmental, Health, and Safety Specialist.
About the role:
MyForest Foods' Environment, Health, and Safety Specialist is responsible for the definition, implementation, and auditing of policies and culture related to environmental impact and human safety. This role leads the safety committee, brings forward best practices, and drives safety accountability throughout the company. This role is a resource to all teams to conduct job and activity hazard analysis.
About you:
You're a EHS regulation guru who has overseen EHS in a scaling out, agriculture and/or food environment. You are a superstar communicator who can write, train, and influence the team on purpose of all things EHS particularly policy compliance. You are adaptable and solution focused and willing to dive into situations with incomplete information and help to solve problems. You love to collaborate across teams to benefit the safety of humans and the environment.
Essential Role Functions:
Implement, audit, and enforce company-wide safety policies
Assess risks and ensure all new equipment and processes are safe
Assess new equipment design and ensure safety is a core part of the design process
Assess environmental impacts and safety of new processes and techniques
Establish toolbox talks or safety improvement forums
Lead a highly engaged safety committee
Stay abreast of best practices and new research in the field of EH&S
Conduct incident investigations and train employees on the incident investigation process
Develop training and/or use third parties to educate and train employees regularly
Demonstrate a sense of urgency around responding to safety concerns, incidents, and non-compliance
Policy champion for safe practices, cultural champion for safety mentality, and individual accountability
Provide support to employees involved in safety incidents
Collaborate with teams to develop SOPs for all building equipment
Recommend best practices to drive a safety culture
Minimum qualifications (The must-haves)
Competencies:
Robust knowledge of EHS regulations
Strong communicator both in training and enforcement of policy
Adaptable and solution oriented
Comfortable working with incomplete information and chipping away at a large problem one small, productive step at a time
Must be an excellent and efficient technical writer
Effectively drafts company-wide policies, including providing functional documentation for regulatory compliance
Strong computer skills and the ability to build and maintain clear, functional spreadsheets and or data systems for company wide use in tracking
Positive attitude, action-oriented, personally accountable
Must be a problem solver and must effectively collaborate with the cross-functional teams to gain support needed for problem solving
Capable of juggling multiple and diverse project needs, able to organize several simultaneous projects of varying complexity, and switch from task to task accordingly
Extremely organized in data, document storage, and prioritization of projects
Education:
Bachelors' degree in Health or Safety, or relevant field
Minimum of five (5) years' experience in an EHS capacity
Minimum of three (3) years' experience in industrial or agricultural safety