VP of Research and Product Development/Quality at MyForestfoods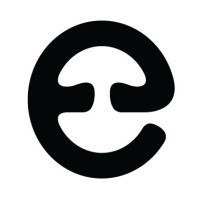 Ecovative
Locations:
Saratoga Springs, NY, USA; Albany, NY, USA
Compensation:
USD per year
About us:
We believe mycelium—the vegetative root body of mushrooms— is our forests' best-kept secret. With a naturally savory umami flavor and a wonderfully meaty texture, mycelium is a delicious answer to fulfilling our craving for simple ingredient plant-based alternatives while doing good for Spaceship Earth. Speaking of which, we put people and planet first with every decision we make, be it great or small.
At MyForest Foods, we grow and harvest mycelium in vertical farms, producing large structures that resemble whole cuts of meat in as little as 12 days. (And if you're familiar with typical meat alternatives, you know that a "whole cut" is something truly special!) We then slice these meaty "cuts" and season them to perfection in a traditional brine recipe. MyBacon® is our first of many mycelium-based meatless alternatives. It's as realistic as vegan bacon gets; people are blown away by how satisfying and similar it is to pork bacon.
Due to its DELICIOUS nature, MyBacon demand is sky-high! As a result, our business is growing rapidly. As we prepare to take our production to a national scale, many exciting career opportunities have unfolded, including that of a VP of Research and Development/Quality.
Become a part of a growing team of motivated, energetic and talented professionals striving toward the common goal of expanding our business and revolutionizing the future of food!
**About the role:**The VP of Research and Product Development/Quality role represents a unique opportunity to be exposed to and operate at the highest levels of business strategy, sales and operations. MyForest Foods is a disruptive food technology company that's pre-revenue and ready to launch. It represents an exciting growth opportunity while carrying an important social mission.
As the VP of Research and Product Development/Quality, you'll help us define our product roadmap as you build and manage our product development, food tech and quality teams. You will also oversee product applications for our B2B partners. In partnership with the executive leadership team, this role will have an essential food product development, ingredient application and leadership voice. Understanding consumer and industry trends that enable a product offering that meets the market demand is critical for success. This role is focused on building strategies, teams, operational processes, and budgets to help deliver a product strategy that fuels both our B2C and B2B business channels.
This position will report to the MyForest CEO.
About you:
You're a perfect fit for this role if you wake up each day thinking about how to build crave-able foods and delight consumers. This role requires incredible cross-collaboration with internal departments (quality, product development, food technology, R&D & operations) and external departments (marketing, brand strategy, business development and sales). If you are looking for the opportunity to be part of the future of food, this is for you. Join us to deliver commercial scalability and do it in a category that is a game changer for the general health & wellness of our population and planet.
Mycelium is new to the food scene; in this role, you will help shape the future of mycelium as a food ingredient. Experience and enthusiasm for this type of food-tech innovation are essential; the more you have, the stronger the fit!
Essential duties and responsibilities:
Lead the development of new mycelium whole cuts using our AirMycelium ingredient and food processing equipment, ranging from bench scale exploration of new whole cuts through optimization of our existing award-winning My®Bacon
Develop new processes and integrate existing unique food processing technologies at our 120,000-square-foot processing facility
Drive R&D strategic product initiatives and productivity for MyForest Foods.
Create and communicate an overall vision for quality within the company, setting goals and recommending organizational improvements to achieve these goals
Demonstrate success in creating and maintaining a culture of quality in an organization
Partner with Sales and Marketing to deliver according to business goals, strategies and opportunities
Execute and deliver a new product pipeline
Demonstrate effective ways of working with the pilot plant and primary manufacturing to increase productivity and efficiency to unlock maximum potential.
Lead the selection of key vendors with procurement and maintain strong relationships to identify and deliver on innovative ideas and expanded capabilities
Collaborate closely with all relevant stakeholders to support operational excellence in scaling product launches across manufacturing facilities
Lead, grow and develop a strong team of plant-based food product developers, scientists, engineers, and technicians
Manage reliability-related issues so that all products, systems, communications, and requirements for the customer are understood
Ensure appropriate corporate function alignments to provide the desired outcomes for all stakeholders
Assess, develop, and implement all QMS systems and requirements to achieve world-class quality and ensure the company executes the requirements for deviations and product/process change notifications
Set the corporate culture for quality throughout the company
Perform audits to verify compliance and conformance to all regulatory and quality systems requirements, including any customer requirements
Serve as the site contact for all food/food safety regulatory audits and engage in external audit processes
Qualifications & competencies:
A Bachelor's degree or higher (A graduate degree in Food Science is preferred)
10-15 years of experience in product design/development and quality in the food industry
Broad system, production, and supply chain experience with a proven track record of leading and managing quality & reliability requirements
Knowledgeable and experienced in planning, coordinating, and leading QMS management reviews
Progressive (and increasing) levels of responsibility and leadership accountability with a minimum of 10 years managing product programs and people
Demonstrated leadership in cross-functional teams involving marketing, sales, purchasing and manufacturing in the development of new products
Technical depth and relevant experience in food sciences, technology, and processing
Experience in successfully designing and launching products in plant-based or animal-free categories (especially in meat analogs) is preferred
Complete understanding of a complex and unstable business environment to activate the proper strategy to drive business results from a top and bottom line perspective
General knowledge of the processes within marketing, industrial design, production, supply chain and global sales channels.
Strong commercial acumen, technical development skills, judgment and understanding of the business and industry. Experience leading a product development function across multiple markets or countries preferred.
Ability to create a roadmap for short-term and long-term technical deliverables and skills to influence relevant cross-functional business partners for implementation
Excellent verbal and written communication skills
Excellent business skills and a strong understanding of R&D and Quality levers
Self-starting, autonomous and demonstrated ability to bring disruptive and innovative ideas to the table
Reports to: Chief Executive Officer
Classification: Exempt