General Manager, MyBacon Operations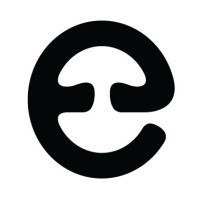 Ecovative
Locations:
Saratoga Springs, NY, USA
Compensation:
USD per year
About us:
We believe mycelium—the vegetative root body of mushrooms— is our forests' best-kept secret. With a naturally savory umami flavor and a wonderfully meaty texture, mycelium is a delicious answer to fulfilling our craving for simple ingredient plant-based alternatives while doing good for Spaceship Earth. Speaking of which, we put people and planet first, with every decision we make, be it great or small.
At MyForest Foods, we grow and harvest mycelium in vertical farms, producing large structures that resemble whole cuts of meat in as little as 12 days. (And if you're familiar with typical meat alternatives, you know that a "whole cut" is something truly special!) We then slice these meaty "cuts" and season them to perfection in a traditional brine recipe. MyBacon® is our first of many mycelium-based meatless alternatives. It's as realistic as vegan bacon gets; people are blown away by how satisfying and similar it is to pork bacon.
Due to its DELICIOUS nature, MyBacon demand is sky-high! As a result, our business is growing rapidly. As we prepare to take our production to a national scale, many exciting career opportunities have unfolded, including General Manager of MyBacon Operations.
About the role:
The General Manager of MyBacon Operations is an instrumental position in leading the broad, overall responsibility for MyBacon production operations, from raw materials ingredients to finished product. This position is a senior management role serving the areas of production operations, raw material procurement, inventory management, budgets, people, financial outcomes, and metrics defined by Executive Leadership.
About you:
A leader at heart! You can orchestrate a team of people to carry out a long list of essential business operations efficiently, and you consider it a joy to hold the conductor's baton. Highly collaborative, you're invested in team development AND supporting the individual strengths and goals of your staff.
In your world, safety is the name of the game. You're proud of your proven track record in safely managing a large-scale production facility. As this role requires plenty of cross-departmental collaboration, you're well-versed in speaking the language of Finance, Human Resources, R&D and beyond. It's these excellent communication skills that help to connect the dots in all the crucial areas of our growing business.
Essential Role Functions:
Oversee daily operations of the business unit or organization
Coordinate the development of key performance goals for functions and direct reports
Provide direct management of key functional managers and executives in the business unit
Ensure the development of tactical programs to pursue targeted goals and objectives
Ensure the overall delivery and quality of the unit's offerings to customers
Engage in key or targeted customer activities
Assist HR with key hiring and talent development programs
Evaluate and decide upon key investments in equipment, infrastructure, and talent through collaboration with engineering development
Communicate strategy and results to the unit's employees
Report key results to corporate officers
Engage with corporate officers in broader organizational strategic planning
Forecasting, procurement and management of raw materials required for processing
Inventory management of finished goods
Minimum qualifications/competencies (The must-haves)
Bachelor's degree in business, engineering, or other related field
Given the broad base of expertise and knowledge required for success in the role, general managers often have advanced degrees with an emphasis on a Masters in Business Administration (MBA) degree
Minimum of 10 years in a general manager role with a minimum of 5 years in a people management capacity
Experience with Startup and Operations of large capital projects
Experience staffing and operating a food processing facility
Expertise in conventional or gourmet mushroom production methods
Strong leader of teams
Strong familiarity with all areas of the business and can coordinate processes and operations across the organization
Speaks the languages of finance and accounting, operations, sales, marketing, human resources, research and development, and engineering
Experience rotating through the various functions within an operation which grew expertise to take on leadership within that operation
Demonstrate deep industry experience, with preferred food processing general management experience in more than one organization
Experience in the development and implementation of a clear strategic plan for an organization or business unit
Ability to look at the future of the business and making key investments and investment recommendations
Must be able to support the development of a healthy internal culture that retains key employees and encourages professional development
Experience leading entire business units or divisions of an organization
Requires a level of interpersonal skills sufficient to work closely with team members
Exceptional verbal and written communication
Safety mindset and actively points out ways to improve safety on the job
Ability to work independently and collaboratively with all levels of an organization
Familiarity with Google Apps platform (email, calendar, sheets, docs, forms) and agile use of Slack
FLSA Status: Exempt