Farm Production Operator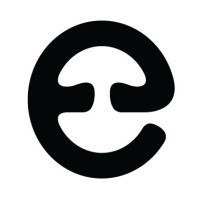 Ecovative
Locations:
Green Island, NY, USA
Compensation:
USD per year
Join our exceptional team of Farm Production Operators and get in on the ground floor of a growing industry! We are seeking to hire several full-time Operators to join our team in Green Island, NY.
About us:
At MyForest Foods, we grow and harvest mycelium in vertical farms, producing large structures that resemble whole cuts of meat in as little as 12 days. We then slice these meaty "cuts" and season them to perfection in a traditional brine recipe. MyBacon® is the first of many mycelium-based meatless alternatives.
Due to its DELICIOUS nature, MyBacon demand is sky-high! As a result, our business is growing rapidly. As we prepare to take our production to a national scale, many exciting career opportunities have unfolded, including the addition of several Farm Production Operators for our newest AirMycelium Farm, Swersey Silos.
About the role:
Our Farm Production Operators are dedicated operational team members trained to execute with excellence at our farm. This role is responsible for operating within a team environment at a cadence that ensures MyForest Foods' production goals are met.
This role requires strict adherence to standard operating procedures—that's how we maintain consistency in quality and safety metrics. Thorough knowledge and application of the cleaning regimen (both before and after farm operations) are keys to preventing any possible contamination events, not to mention ensuring the highest possible yield and quality in production. (Aka: if we're gonna feed the future, we gotta make a lot of bacon!)
About you:
You're comfortable working in a fast-paced environment, always looking for the next step to ramp up production in our facility. You're flexible; you can adapt to meet the demands at hand. You're organized, detail-oriented, and embody a "Get it done" attitude. You are able to work quickly and efficiently on manual tasks in cadence with live farm equipment—without cutting corners or sacrificing safety. You possess self-motivation and dynamite team communication skills, as these strengths are vital for effective and safe operation in the farm. And, as the role suggests, you're ultimately driven to meet—and elated to beat—our collective goals as a company, including our mission to feed the future.
Essential Role Functions:
Set up, operate, and clean large-scale farm equipment
Follow company Standard Operating Procedures (SOPs)
Operate equipment, handle materials, and clean using food-safe handling practices
Safety #1 priority mindset and actively points out ways to improve safety on the job
Identify biological contamination using visual observation
Troubleshoot equipment issues at an operations level, and elevate issues to specialists for assistance when necessary
Provide feedback for potential improvements to processes
Interface with record-keeping software to document production results and observations
Perform various clean-up and housekeeping activities
Transport and store bulk material inventories throughout the warehouse
Demonstrates commitment to the MyForest Foods values, which are centered around the principles of (good) growth, (good) taste, community, innovation and trust!
Other duties relevant to operations may be assigned
Minimum qualifications/competencies (The must-haves)
HS Diploma with 3 years work experience in an operational setting OR Associates degree with 1 year of experience in operations
Ability to use Google Platform and Apps (email, calendar, sheets, docs, forms)
Organizational and housekeeping skills integrated into work habits
Must be comfortable with heights up to 20 ft. on platforms
Must be capable of lifting 50 lbs unassisted
Must be able to complete repetitive manual labor for up to 10 hours a day
Proficient critical thinking, and problem-solving skills
Great organizational skills and strong attention to detail
Creates a positive work environment for others
Excellent verbal and written communication
Ability and willingness to flex workday start or end times as required by the current project
Supervisory Responsibilities:  None
Reports to: Farm Shift Lead
Classification: Non-exempt
Work Environment/Physical Demands:
The work environment characteristics and physical demands described are representative of those an employee encounters while performing the essential functions of this job. Reasonable accommodations may be made to enable individuals with disabilities to perform essential functions.
This position will be regularly exposed to a climate-controlled manufacturing environment. While performing the duties of this job, the employee is regularly required to stand, walk, use hands and arms, and perform repetitive manual work for up to ten (10) hours per day. The employee frequently is required to squat, use hands and fingers, handle objects or controls, talk and hear, and reach with hands and arms. The employee must regularly lift and/or move up to 25 pounds and will occasionally lift up to 50 pounds. The employee is required to operate or work around heavy farm equipment. The noise level in the work environment is usually moderate to loud.
Excited? So are we!
Please send your resume and cover letter to  jobs@myforestfoods.com to apply for the role.